In the last two weeks you've probably seen some pictures about Ultra, you've heard some stories about Ultra, you've probably live streamed a couple sets from Ultra and maybe on Sunday you got a little emotional when Swedish House Mafia played their final song of their final set ever at Ultra. Don't you worry child – you weren't the only one, we were there in the flesh to witness this moment.
So what started a little over a week ago finally ended on Sunday. And for a week our city was invaded by DJs and adolescent youth that never went to sleep, drank way too many Redbull Vodkas, partied their collective faces off and probably made way too many bad decisions they regretted the next day. Chalk one up for being young go-hards.
Either way we'll save you the minor party details and get ya straight to the meat of this shit. We'll tell you what we liked, what we didn't and what we loved to give you a better sense of our experience and hopefully turn you on to a thing or two.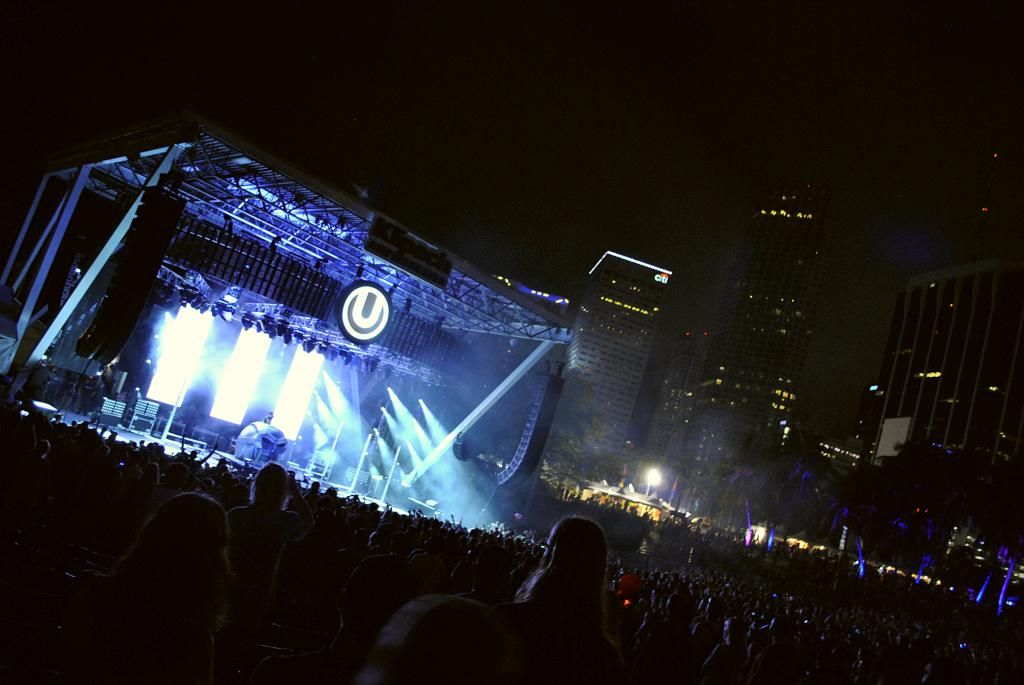 First, what we liked – The Live Stage – underrated by most Ultra goers appreciated by few. It seemed our weekend two experience was filled with some memorable Ultra moments starting out Friday night with deutschland's finest, Boys Noize, giving lessons in dirty electro and ending Sunday with, Major Lazer, literally getting the crowd naked expressing themselves. This was followed shortly by Soul Dynamic favorite Pretty Lights dropping some new tracks while closing The Live Stage before Crystal Castles.
Along with The Live Stage acts, we'd like to shout out CAZZETTE's weekend two set. We hadn't really heard too much from them other than a few spotify ads before Ultra but definitely came away fans. CAZZETTE's the right amount of everything. The right amount of House, Dub, Electro-funk to get you over not feeling "Beam Me Up" even if the ladies love that shit.
Another aspect that we liked and want to give Ultra props on is providing free water this year. You get an "A" for effort but lets try and get more agua stations around the grounds for next year, no one wants to wait twenty minutes to get a drink – easy fix.
So on to what we didn't like. We'll keep this short because for the most part the weekend ran pretty smooth.
Number one, who the fuck puts Zedd, Porter Robinson and Steve Aoki on the Worldwide Stage next to ASOT in the Mega Structure on the busiest day of the festival? Big fail on the logistical nightmare you caused everyone trying to move around the park. Not cool…we definitely understand the need to let everyone get a crack at playing the Main Stage but lets use some common sense and think about the festival goers experience before we create a clusterfuck for everyone to deal with.
One good thing did come out of that though, we got to see Markus Schulz get it running hard next door at ASOT and we ended up running into our New Year's Eve friends from Australia that we wouldn't have if we ended up at worldwide. So maybe it was meant to be even if it took fifteen minutes to get through the crowd.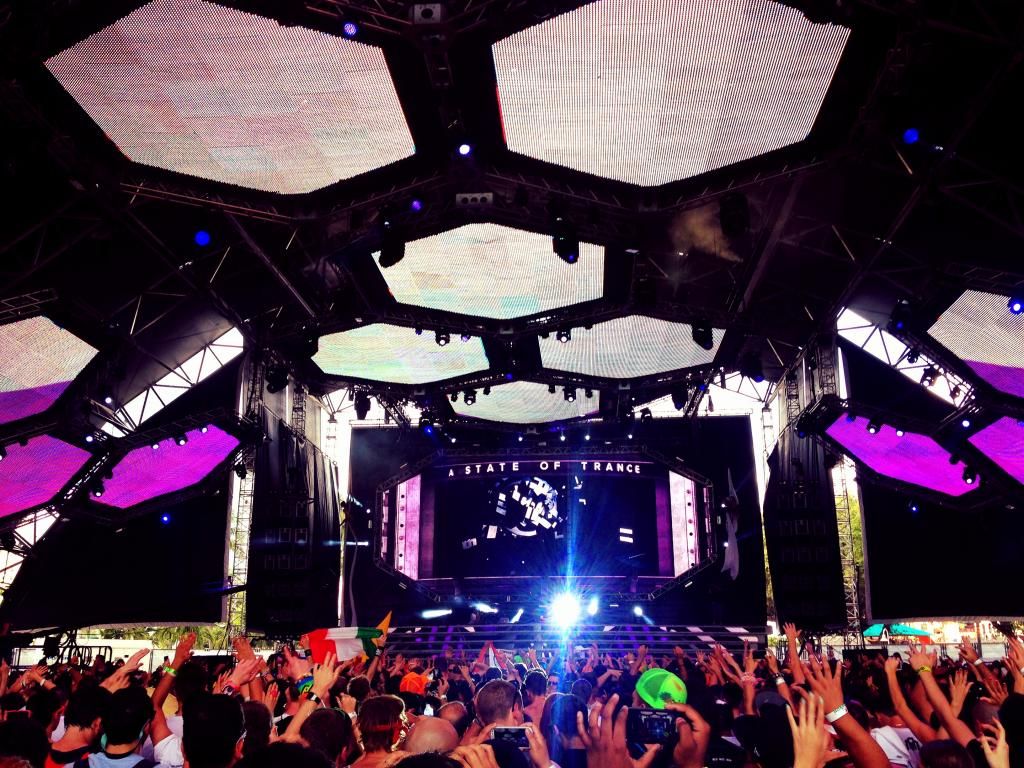 Number two, which sorta goes with number one…is the crowd. Way too many people and not enough space. What other festivals pride in room to breathe, Ultra, must think is cool to pack everyone in like sardines. We know you have to make some scratch on the side for this party, but shit if you don't have room to dance at a dance music festival doesn't that sorta defeat the purpose of throwing this damn thing? Just saying.
That's about the only two things that grinded our gears…but they're necessary evils when you book Swedish House Mafia to play their final show at your festival and you're working with Bayfront Park, which isn't that big to begin with.
Now on to what we loved about this year's Ultra Music Festival…to keep it simple we're gonna do a rapid fire sesh and if you need us to elaborate on some things, tweet us, and we'll conversate about it. Here we go:
1. Carl Cox – Old man Carl kills any and every deck he plays…it's no wonder he always gets to play the longest sets at Ultra every year.
2. Krewella – Are two of the baddest bitches you'll ever hear and one lucky dude that rage hard.
3. Boys Noize – Had the filthiest, dirtiest electro set we've ever seen – Yes we said it! If someone can find his live set from weekend two send us the link, please.
4. Calvin Harris – On the main stage will teach you how to be the most efficient dancer in the world. You basically have a 2 ft x 2 ft area to get your groove on, same with Deadmau5.
5. The Trapped Stage – Was too small but was definitely where the party was all day Saturday. Something about that high hat makes people move.
6. Bassnectar – Is probably the only DJ that can melt your face in the first five minutes he jumps behind the wheels.
7. Major Lazer – Diplo can make a whole crowd of girls take their clothes off – not complaining.
8. Snoop Lion – Can definitely rock an EDM festival.
9. Zeds Dead – Should be classified as Grime Step – Dude just know's what he's doing up there.
10. Swedish House Mafia – Their set's gonna be one of those stories you tell your kids about. Kinda like the Beatles last show together at Candlestick Park or LCD's last show at Madison Square Garden.
So in the end we came…we raved…we loved! You can't replace these memories you make with a hundred thousand strangers. No matter how many festivals you go to each one of them leave their own story. This Ultra experience is something that will live with us for a long time given the moment and its significance to EDM. Love Swedish House Mafia or hate them they left their mark on the world in the short period of time they played together and electronic music is a lot better off for it now, than if they had never shown up to the party.
I guess the bigger question left unanswered after Sunday…is who's gonna save the world now? There's an open spot at the top.
Writer & Photography | Ditto Ramirez